Plotting music in 1981 by the first Survo Editor (on screen)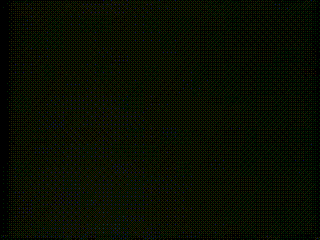 This is a video clip from an older TV program by MTV3 in Finland in the beginning of 1981. The Wang 2200 minicomputer had also a graphical screen which was useful for testing the output of my music plotting program.
The TV program (directed by Mr. Päiviö Pyysalo) was a portrait of our son Olli Mustonen (then 13 years old). In the video clip the first bars of his composition "Quatrille" for solo violin are shown (without time signature and other alphanumeric annotations).